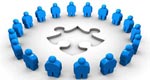 Trilok Heat Electricals is a recognized leader in the field of heating element, known for the quality & performance of its products & its services.

We designs & manufacturing all types of industrial heater suitable as per customers requirement.



Our commitment to service & quality control with efficient manufacturing process.





We deliver trouble free products to all customers by following quality control & inspection methods.